Do you feel that your skin just doesn't measure up to the person you want to be?
We have the answers to give you the confidence that will make your skin look fantastic. If you're in Palatine, Arlington Heights, Cook County, or Inverness, IL, contact us at Claude Thomas Salon & Spa to learn about our rejuvenation techniques, makeup application, hair extensions, and more.
What you expect: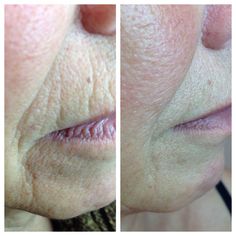 Experience maximum benefits
No downtime
Minimal Cost
Little time required
No discomfort
Amazing results
Confidence in who you are again
With these treatments, you will experience immediate results. For maximum and lasting results it is required to do a series of treatments depending on your skin. We can do a series of the same treatment and/or alternate with different treatments.
Microdermabrasion
Microdermabrasion is the delivery of minute crystals to the surface of the skin. The combination of skin exfoliation and the slight suction stimulates the production of new skin cell growth at the core level and creates more collagen production.What are the results of Microdermabrasion?
Works on all skin types
Eliminates fine lines and wrinkles
Lightens and can remove age spots and hypopigmentation.
Reduction and elimination of scars and acne scars.
Restores sun damaged skin
Reduction and elimination of broken capillaries. Reduction and/or correction of Rosacea.
Reduction and/or elimination of stretch marks
Reduction of enlarged and open pores.
Elimination of white and black head in the skin and Acne.
Price is $100 to $150 determined by treatment areas
Large areas would be more
Physician RX Glycolic Peels
This treatment uses 30% to 50% (Physician Strength)Glycolic Acid which resurfaces the epidermal layers of the skin. This process eliminates all dead skin cell and closes the skin's pores. This creates more radiant skin, much smaller pores, stimulates collagen growth, eliminates all the fine lines, Improves blood circulation, allows the skin to take in more oxygen to the cells, adds in the elimination of uneven skin pigmentation/red spot/broken blood vessels, improves the elasticity of the skin and creates a healthy and youthful skin. These treatments are for you if you have these skin problems:
Fine lines and wrinkles
Large pore skin
Acne 6. Dull skin tone
Uneven skin tones
Lacking Elasticity
Too dry and too oily skin
Poor circulation
Price is $100 t $130 – Large areas would be more
Non-Surgical Facelift
Take the glycolic peel to the next level by combining a few extra treatments. It will even out skin tones, remove all dirt in pores and re-grows collagen. Accompanying this treatment is a facial firming mask that lifts. tightens, and firms the skin. Take 10 years off in one hour.Price is $150 to $200
Light Therapy (Pulse Light Therapy)
LED (Light emitting diode) technology was originally developed to enhance the growth of plant tissue in space by NASA. LED Produces multiple wavelengths of visible and invisible light delivered at a low intensity. Because there is little or no heat generated from LED there is no risk of tissue damage. LED's have a natural photo biochemical reaction that is similar to photosynthesis in plants, which triggers the body to convert light energy into cell energy. LED's stimulate the release of ATP (Adenosine triphosphate – fuel for our cells) which prompts an increase in cell metabolism, a key factor in rejuvenating and repairing the skin at a cellular level. NASA Scientists have shown that particular wavelengths of LED light therapy have positive effects on the body's ability to regenerate and repair tissue. Especially an excellent treatment for acne and Rosacea.Benefits of RED LED (630 730 and 880 nm):
Increase circulation
Increase moisture retention
Stimulate cell turnover
Reduce pore size
Even out skin tone
Aids in fading photo-damaged skin
Reduces inflammation
Speeds up the healing process
Decreases fine lines and wrinkles
Benefits of Blue LED (460 nm)
Anti-bacterial
Kills acne bacteria
Reduces acne without irritation
Price is $75 to $150
Midi-lift or Micro-current therapy
This treatment is an advanced, non-invasive approach to skin toning and body toning. This treatment uses Quadri-functional Muscular stimulation (QFMS), which uses four advanced waveforms therapies.Results:
Body Contouring, fat mobilization, inches lost
Electro muscle stimulation lifts, tones and defines muscle…
Tightens skin and reduces wrinkles
The therapy also uses current which brings about chemical and physical reactions within the skin and may be used in facial treatments in two different ways:
Desincrustation Treatment aids to deep cleanse and remove oils and skin blockages.
Iontophoresis introduces active water-soluble substances into the skin for specific effects.
Price is $75. To $150
BOTU-Like Treatment
Acts as the same as Botox without the Needles and have the benefits
of a facial with the treatment. Recommended 4 to 6 treatments for
maximum benefits.Cost $160 Per session
Enzyme Eye Therapy
Eliminates the puffiness and dark discoloration (dark circles)
underneath the eyes. A great treatment to revitalize and smooth the eye area, lessen dark circles and plump fine lines.Maximum benefit with a series of 4 treatments Cost $60 per session
VasuTouch
This treatment uses (RF) Radiofrequency current. This treats Vascular blemishes (spider veins and broken capillaries), Skin tags, and Cherry Angioma.Price is determined by treatment areas. Price is $50 to $150
24 Karat Gold Facial
This actually 24 gold mask. The benefits of the GOLD Facial is skin rejuvenation, stimulates cell growth to fill fine lines, lightens age and sun spots, slows down collagen depletion and stimulating collagen production. The mask is manipulated into the skin which breaks up free radicals to slow down the aging process.Price is $100 to $150
Multitronic Collagen Actuation (MCA) or Skin Needling
This is the only treatment we offer that has a downtime of 3 to 7days.This treatment is performed by a licensed Permanent Makeup artist. It is performed by a type of tattooing technique. It is done with a dry needle to treat pot marks, acne pot marks, perioral wrinkles, indented scars, reduction of fine lines and more.Prevascularisation occurs soon after the needling. (TCF) a powerful chemotoxic agent for fiber blasts which migrates into the treated area in about 48 hours. It starts producing collagen I and III, Elastin, Glycosaminoglycans, and proteoglycans. The collagen is laid down into the upper dermis just below the basal layer of the epidermis within 5 to 7 days.This procedure requires and consultation and pricing is determined in consultation.
We are at the forefront of all spa rejuvenation treatments and when anything new and innovated come to our industry you can rest assured we will be the first to have it offered in our spa. All of the treatments mentioned can be done in combination to make the series of treatments to get the maximum benefits of the prior treatments.
Meta Therapy Non-Surgical Facelift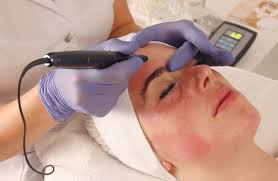 • Immediate Results • No Down Time • Cost Effective • Fast • Effective • Safe •
With Meta Therapy it is possible to perform different kinds of treatments: you can opt for skin improvement and anti-aging of the whole face, neck and/or neckline, as well as targeted treatments of specific areas and specific wrinkles. It is even possible to combine treatments to achieve the best result.
Forehead wrinkles.
Crow's feet.
Better skin structure.
Finer pores.
Lifting.
Décolleté.
Frown wrinkles.
Eye bags.
Anti-ageing.
Wrinkles around the mouth.
Neck.
Excellent results for different skin types:
Dehydrated skin.
Mature skin.
Dry to very dry skin.
Crackleware skin.
Slack skin.
Damaged skin (after excessive exposure to UV light).
Post-surgical skin.
Smoker's skin.
All pricing is subject to change